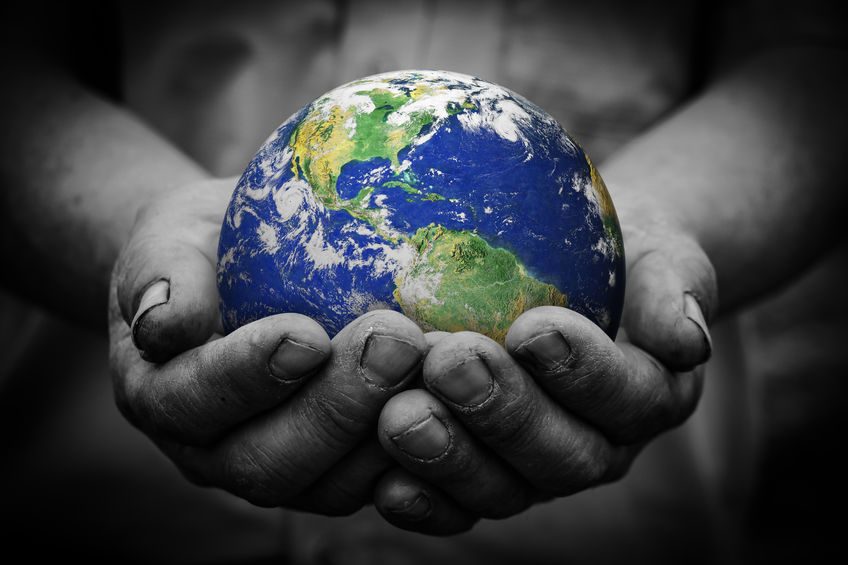 Prospective college students have a plethora of options in choosing a their higher education institution and there are many factors that weigh in on that decision. The most basic of these are of course probability of acceptance based on their grades, the availability of chosen programs and majors, and of course an ever-increasing worry of cost. But how do students factor in an institution's commitment to green initiatives, if at all?
The Need for Green
The world's climate and sustainability issues have steadily been coming to light. Awareness of these issues and the need for solutions is increasing each year. With corporate conglomerates, small businesses, and government entities making changes toward being "green", it's obvious that higher education would need to adapt as well. In 2006, Arizona State University opened the first School of Sustainability in the country, offering Undergraduate and Graduate degrees in Sustainability-related career fields. Many colleges and universities followed suit and began not only offering sustainability career choices, but making strides toward a greener campus. In 2007, Green Mountain College in Poultney, VT was the first college in the nation to be named an EPA Energy Star campus. As per their Sustainability 2020 plan, they are also aiming to "adopt 100% renewable energy and reach climate neutrality by the end of the decade."
Each generation of high school seniors is more aware of the issues at hand and being part of the solution has become a trending core value. Among the many factors weighed in their choice of college, a college's commitment to sustainability and green initiatives has become one of them. But just how much has this affected their choice?
Just the Facts
Since 2003, The Princeton Review's College Hopes & Worries Survey has been vital in gathering information annually to identify the main hopes and concerns about college from students and parents alike. In 2008, The Princeton Review found the need to also identify the impact of green initiatives on college decisions and so added an additional question: "If you (your child) had a way to compare colleges based on their commitment to environmental "green" issues (e.g. practices concerning energy use, recycling, etc., or academic offerings), how much would this contribute to your (your child's) decision to apply to or attend a school?".
In that year, they surveyed a total of 10,388 people (8,776 students and 1,612 parents). A whopping 63% said they would "value having information regarding a college's commitment to the environment and that it might impact their decision to apply to or attend the school." Of that 63%, 23% said "this information would "strongly" or "very much" contribute to decisions about which schools to apply to or attend."
Fast forward to the 2019 Survey and the trend is clearly increasing. Although they surveyed less people compared to 2008 (11,900 total/ 9,282 students/ 2,618 parents) the numbers showed that this is an important factor in the decision of what college to go to.
A majority (64%) of respondents said having information about a college's commitment to environmental issues would contribute to their application decisions with 23% indicating it would contribute Strongly.

The Princeton Review's 2019 College Hopes & Worries Survey Report
Numbers don't lie and it's obvious that green initiatives in relation to college choice is at a steady incline. I predict that it will only continue to climb in the next 10 years as colleges and universities start delivering on their carbon neutrality and sustainability plans and as more sustainable technology becomes available with a better return on investment.
Sources