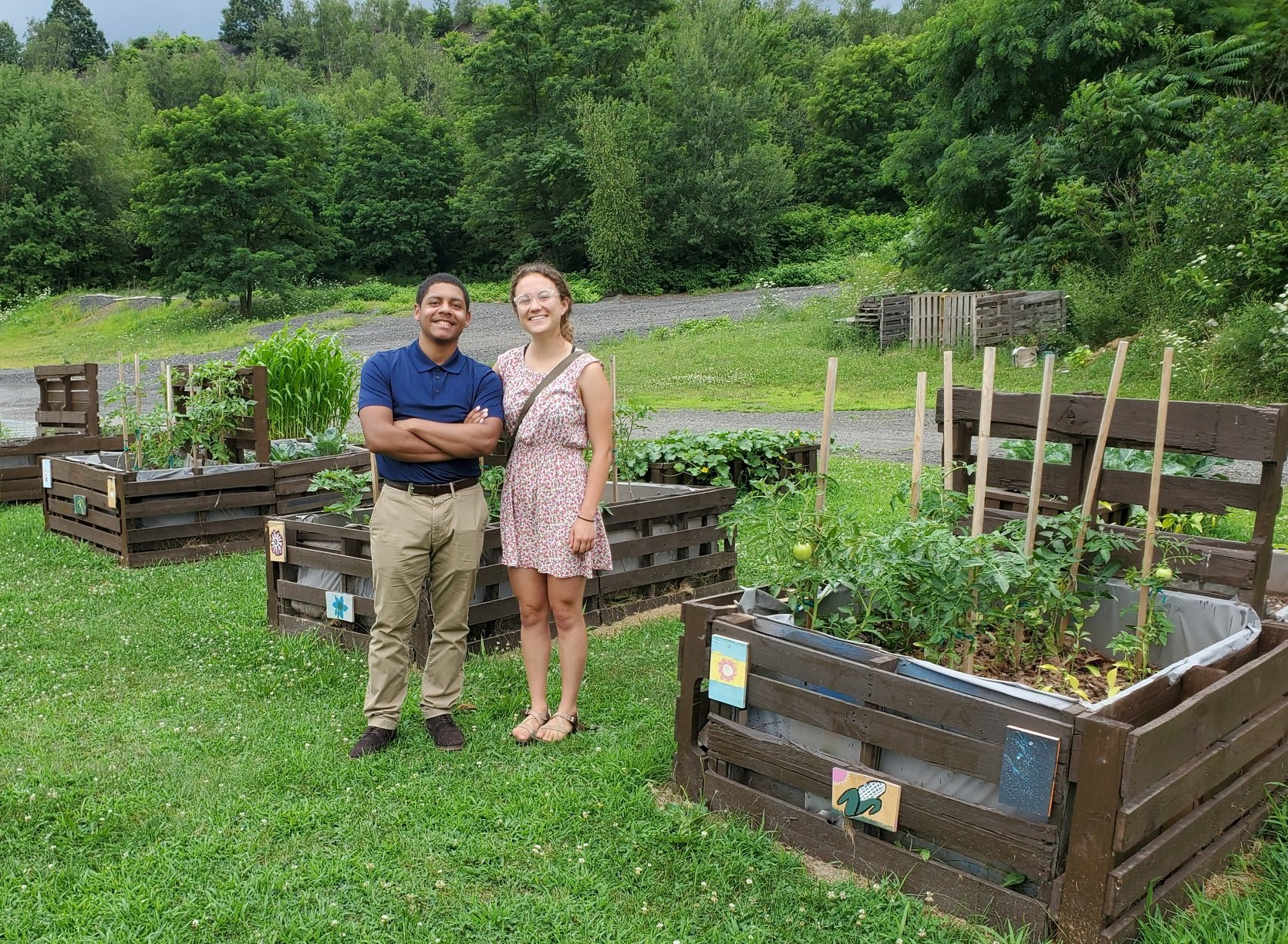 For the second year, the Bucknell Center for Sustainability & the Environment has been fortunate to have an AmeriCorps VISTA housed in our Place Studies Program in support of the Coal Region Field Station to help take action in Coal Region communities that face food insecurity, poverty, and economic challenges.
What is the AmeriCorps VISTA Program?
AmeriCorps is a network of national service programs, made up of three primary programs that each take a different approach to improving lives and fostering civic engagement. Members commit their time to address critical community needs like increasing academic achievement, mentoring youth, fighting poverty, sustaining national parks, preparing for disasters, and more."

Taken from the AmeriCorps website: https://www.nationalservice.gov/programs/americorps/what-americorps
So What's the Goal?
The goal of the Growing Change VISTA program is to foster healthy futures through building community capacity for initiatives that promote local food security and access in the Mount Carmel and Shamokin areas. The VISTA's role is to develop effective strategies for building and sustaining community capacity in local food access and education initiatives that involve young people, working with the support of the Mother Maria Kaupas Center and Anthracite Region for Progress (ARP), while also creating and building upon opportunities for Bucknell faculty and student involvement in the related initiatives. Projects include supporting and growing community gardening and related partnerships, strengthening food pantry networks, and related programming, such as nutrition education, in the Mount Carmel and Shamokin areas.
Passing the Torch
Hannah Buckley, who made great strides with the Mount Carmel Community Garden, food pantries in the Coal Region, and the schools in the region, was succeeded by our newest VISTA, Mathew Santa on July 22, 2019. You can find Hannah's work HERE.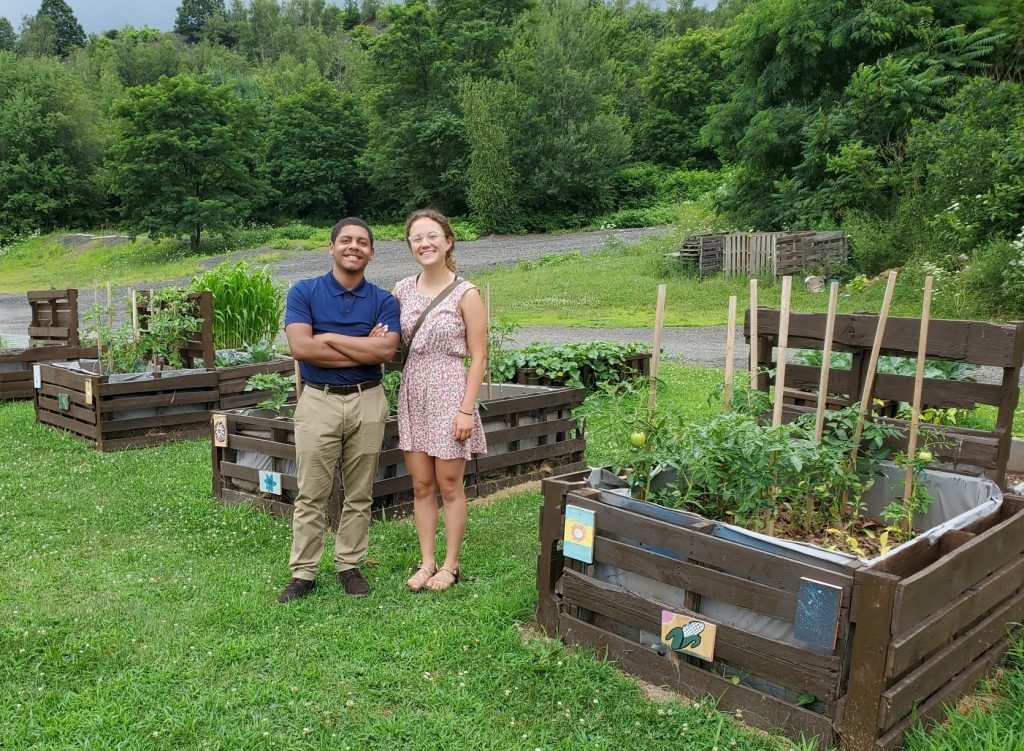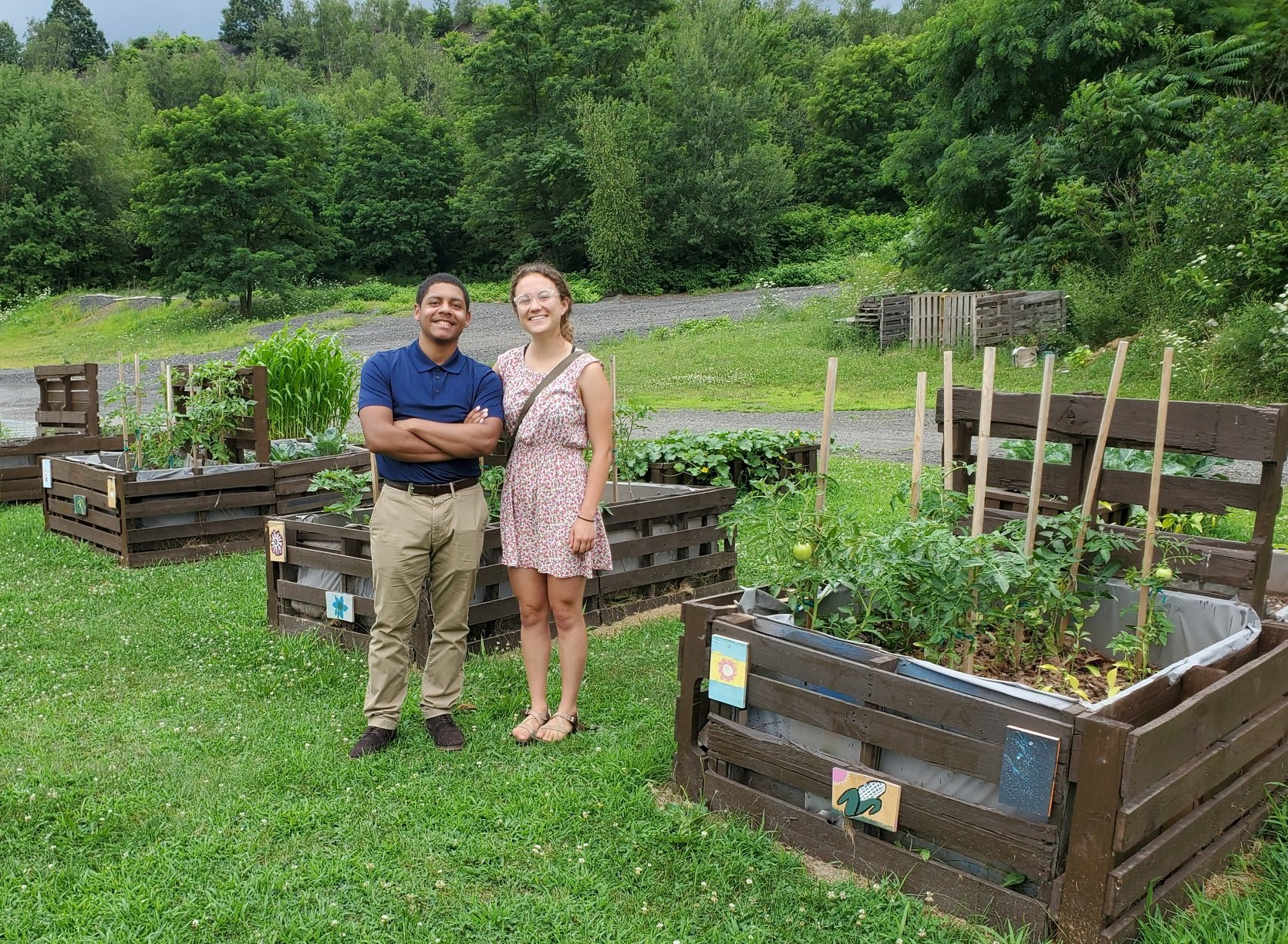 Matt is a recent graduate of Susquehanna University and hit the ground running with a tour of sites and meeting some community partners in Mount Carmel and Shamokin. Since then, Matt has done work with the Mount Carmel Community Garden, the Mount Carmel School District, and several Shamokin food pantries. Just some of the work he's done includes:
Mount Carmel Community Garden

Working towards creating and implementing a garden committee.
Developing possible collaborations and projects with the Mount Carmel after-school program.

Mount Carmel School District

Collaborating with Pete Cheddar, Superintendent and former school Principal, on the possibility of applying for various recycling grants.

Shamokin Food Pantries

Following up on what Hannah established in the previous year and continuing the quarterly Shamokin/Coal Township Food Resource Collaboration Meetings, involving various organizations including food pantries, CSO (Central Susquehanna Opportunities), and the United Way to collaborate and share ideas and solutions to various issues that each organization may be facing.
From these meetings, a brochure was created listing information about various food resources for those in need.
In his dedication to his work, Matt Santa and Place Studies Program Director, Dr. Shaunna Barnhart attended the CCNYPA Fall Workshop at the University of Scranton on October 3rd. The Workshop brings together VISTA members, supervisors, and community partners from across Pennsylvania and New York to learn more about the breadth of projects underway and discuss ways to strengthen and grow project work going forward.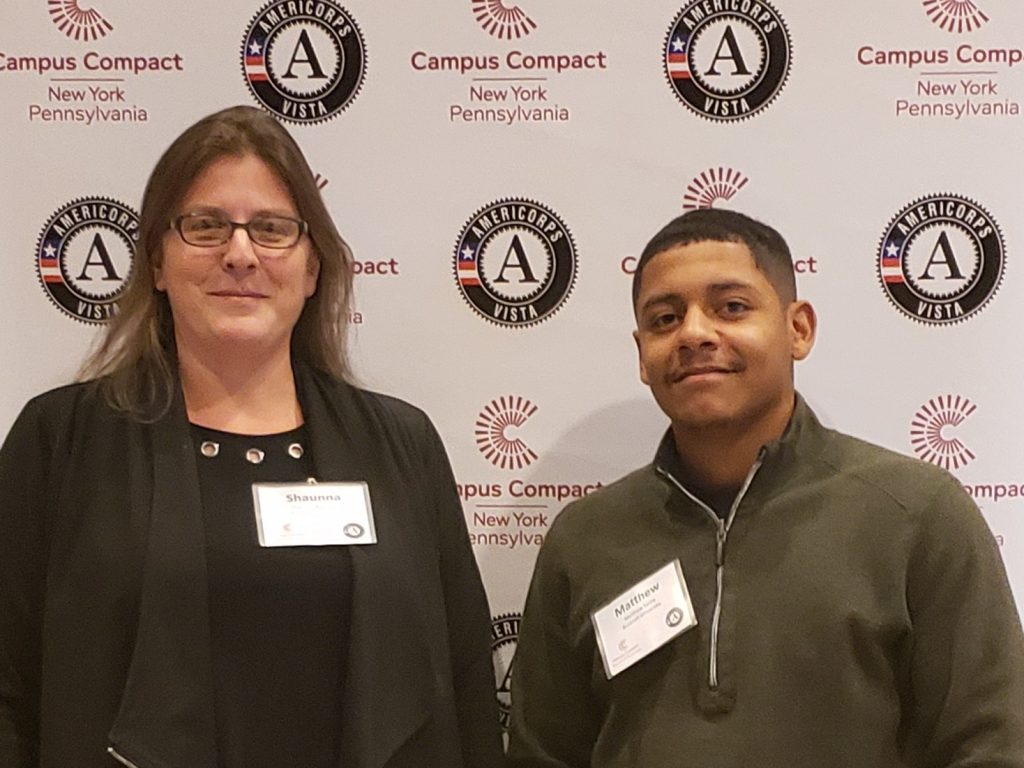 There is much more work to be done, increasing positive change and gaining traction in the coming months. With the dedication of VISTA, Matt Santa, Place Studies Program Director, Shaunna Barnhart, and our community partners and volunteers, a positive impact is sure to come and change is on the horizon.